Divorce Realtor® and Broker
Houston Real Estate Agent Specializing in Divorce
When you're navigating the process of selling a home in a divorce, it is crucial to work with an agent that is competent, experienced, and sells houses fast. Our team understands the intricacies and obstacles of navigating a real estate transaction during a divorce and is here to help.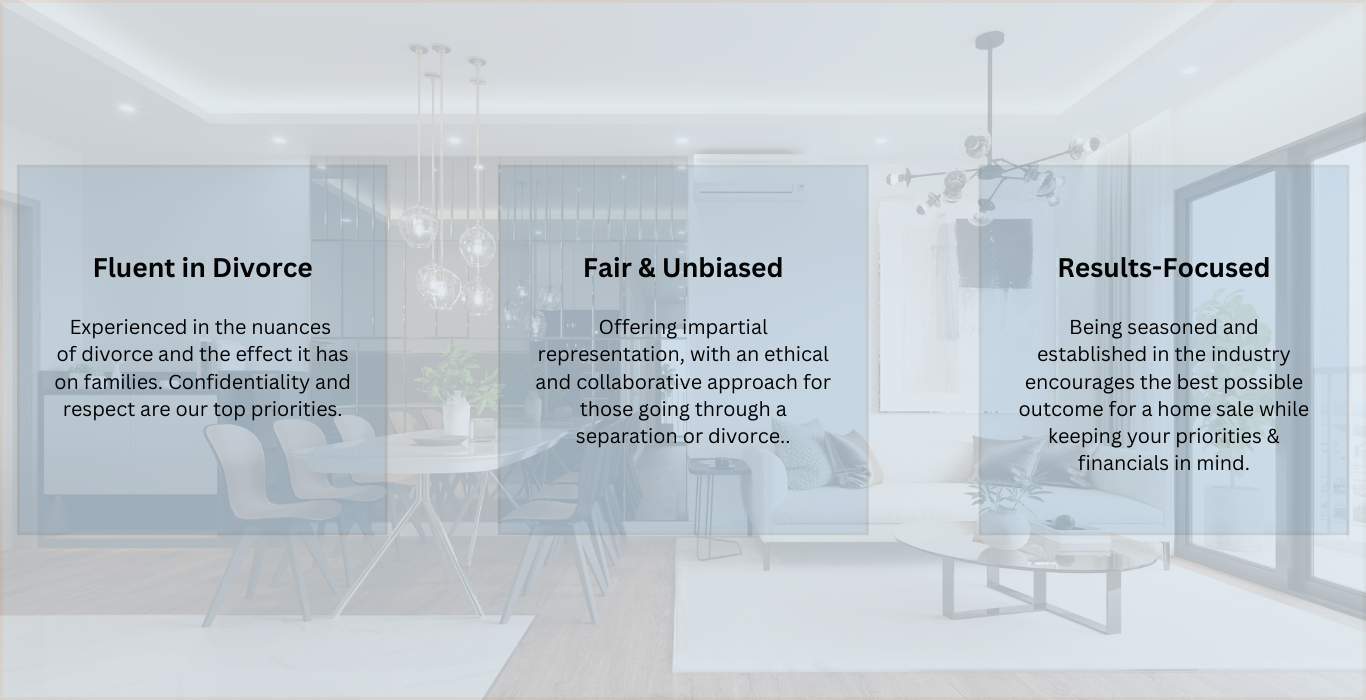 A Team That Puts Your Protection, Privacy, and Experience First
Work with a Realtor & That Understands Complicated Real Estate Transactions
While emotions can run high and divorces are often volatile, we are experts at navigating even the most challenging family dynamics. We represent clients going through a divorce without judgment and with complete respect.
Your privacy and confidentiality is key. Our entire team is educated on privacy ethics and has agreed to adhere to written privacy contracts holding us to the utmost confidentiality.